'Enemy in our ranks': German police trainer blasts immigrant recruits in leaked audio message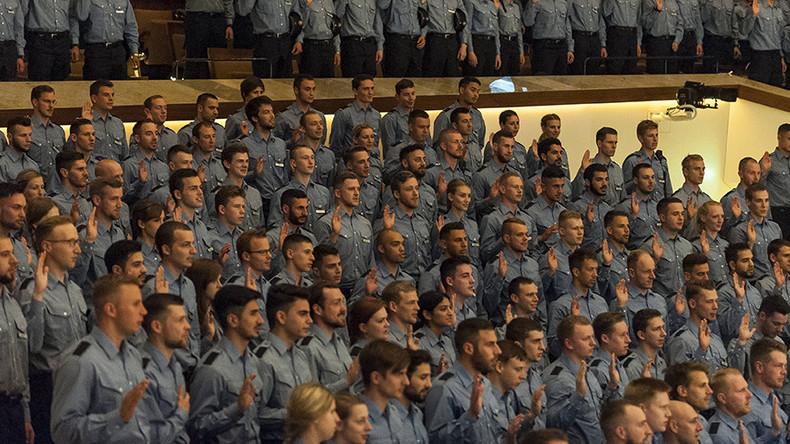 In a leaked recording from the Berlin Police Academy, a lecturer bemoaned the poor language skills, lack of respect, and disloyalty of ethnic Turks and Arabs who will form a sizeable part of the next generation of German police officers.
The audio message was recorded by a paramedic lecturer, who intended to pass it on to Berlin Police chief Klaus Kandt. It was subsequently circulated in private chats between officers on a messaging app last week, and has now been shared with RT. Police officials have previously confirmed that the recording is authentic to several German media, but have not disclosed the identity of the tape's author.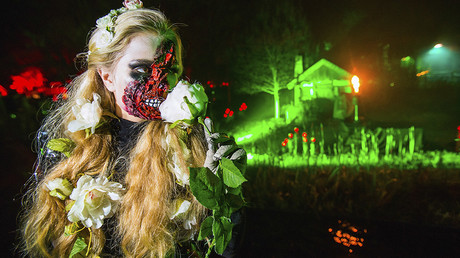 Zombie riot? Clashes with police turn festive celebrations into Halloween horror in Germany
In the voice message, the lecturer complains about a class of 16 and 17-year-old recruits, who are just beginning their vocational training.
"I've never experienced anything like this," the trainer says on the minute-long recording. "The classroom looked like hell, half Arabs and Turks, disrespectful as hell. Stupid. Unable to speak articulately. I had been close to knocking out two or three of them because they only disturbed the class or literally slept. German colleagues have said that they were threatened with violence."
The "shocked" lecturer reported that he had "never felt such hostility before" and believed that many of the trainers are scared to discipline the students as "they will trash the place."
About 1,200 students graduate from the academy in Spandau each year, most of whom proceed to join the Berlin police force, which already consists of 30 percent ethnic minorities. This number is expected to increase, reflecting demographic trends in Germany.
"These are not colleagues, that's the enemy in our ranks," the paramedic lecturer said in the message for Kandt, complaining that the recruits will produce "a second-rate police force that will only be corrupt."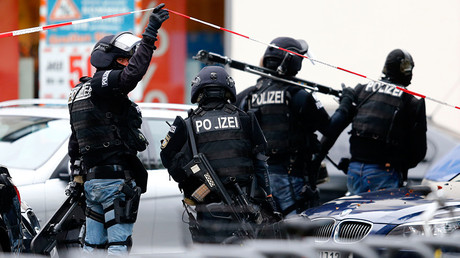 German police arrest 19yo Syrian suspected of plotting high-profile attack
"Criticism is acceptable, but the form and tone of it was inappropriate," said Berlin police spokesman Thomas Neuendorf. "The person in question was overwhelmed by the situation."
At the same time, Neuendorf promised that "insolence and indiscipline will not be tolerated" and vowed to improve relations between the student body and the staff.
The German Police Union, which comprises 180,000 law-enforcement staff, said that it had been aware of rumors concerning the institution, but was unable to act, as there were "no specific complaints, and only hearsay" until the latest incident.
Nonetheless, the Berlin Police Academy has been rocked by a series of damaging revelations, which have been reported in the media. This year alone, a student was discovered to have starred in a pornographic film, an officer was caught selling stolen cameras out of his trunk, and two students were caught taking drugs inside the academy premises.