At least 1,000 women 'flee Saudi Arabia every year because of sexism'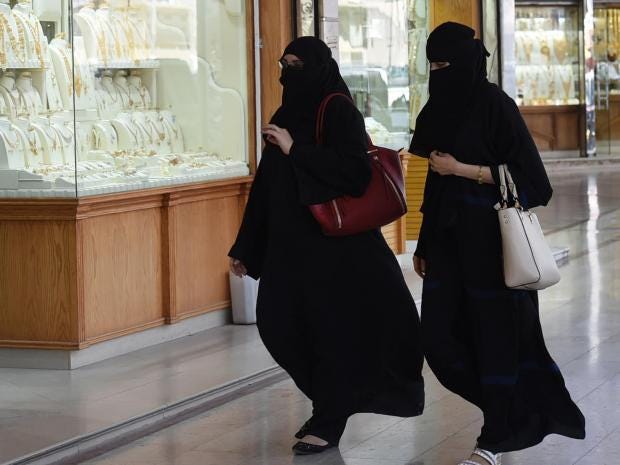 At least 1,000 Saudi Arabian women flee the country each year because of the country's ingrained misogyny, a sociologist based in the country's capital Riyadh has claimed.
Higher numbers are also believed to leave for the more liberal city of Jeddah.
They are part of an apparently increasing number of women who have tired of the country's highly sexist social system and decided to leave for a better life, according to Mansour
al-Askar
of the Imam Muhammad ibn
Saud
University.
He told
The Economist
that he estimated
more than 1,000 women leave every year.
Women and are also subject to walis, or male guardians, throughout their lives – usually their father, husband or other male relative.
They must have their permission before engaging in almost any sort of activity, from getting an education or job, to simply leaving the house.
Saudi Arabian women release video mocking driving laws
In Saudi Arabia, a woman's freedom "is largely dependent on the good will of her male guardian," according to a 2016 report Human Rights Watch.
The organisation has called the guardian system: "The most significant impediment to realising women's rights in the country".
While it is difficult to quantify the precise number of women leaving their homeland, some academics have claimed that it is affecting the oil rich country's
economy and society
"Saudi Arabia is losing the battle to keep its talent," Saudi academic, Najah al-Osaimi, told The Economist.